This
post
was originally published on this linked
web site
as a
Fishing Report from Fly Fish Rockport.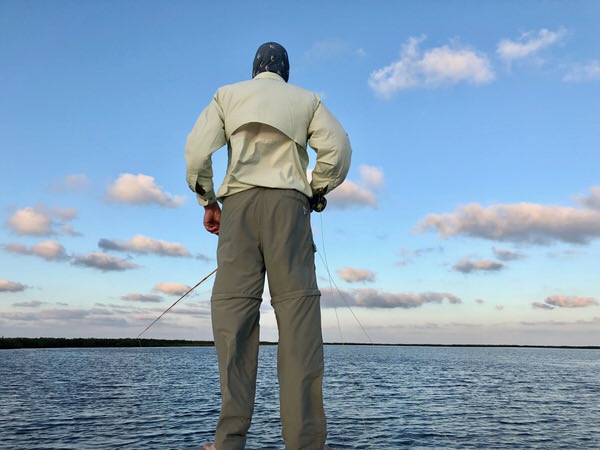 It's time for another Rockport fishing report for late May. We hope everyone enjoyed their holiday weekend out there. We certainly did. But it is back to work, for many, today. So we thought we would help you survive your shortened work week with a fresh Rockport fishing report. So here we go…
The fly fishing in Southwest Texas remains very solid. We are seeing and catching plenty of fish each day. That being said, all days are not created equal. Certainly some days are fishing better than others. More over, some afternoons are fishing better than others.
Most of our mornings have remained very consistent. We are out as the sun comes up, searching for schools of tailing redfish. Most days, you can bank on a number of shots at tailing fish early. As the sun climbs higher, the tails will taper off some, but not stop all together. Finding more cruisers will become the norm though.
As the day goes on, and continues to warm up, things have been slowing down a fair bit. But again, every day is an adventure. One day, we will see only a handful of fish in the heat of the afternoon. The next day, we end up with a good number of shots in the afternoon. So you never know. But, the growing trend is that it slows down after 11am or so.
Our water is pretty warm out there. Especially after this past weekend being pretty dang hot out there. So it does make sense that the fish mellow out a bit more as the day heats up. Most days you can find our temps in the 84-85 degree range. That's warm. Maybe even too warm for this early in our Summer season. So to combat those temps, fire up the coffee pot and get yourself out on the water early to take advantage of the best fishing the day will offer.
All that being said, we have been enjoying the fact that the Summer wind trends have kind of taken hold. Most mornings offer us very light winds now, which is nice. As the sun gets higher, you can assume you might get just bit more of a breeze. Not much though. Just enough to make it bearable to be out there cooking under the sun. So again, go early and take advantage of the cool mornings and calm winds.
Our fly selection has remained the same largely. Crab and shrimp patterns are working just fine. We are throwing fairly lightly weighted patterns, as we are still finding many fish tailing in thicker grass. The topwater bite is so so. We are finding a few more fish, even out of schools, not willing to put in the effort to eat it. But a topwater will still turn some fish. Our smaller Tube Top pattern has been our favorite lately.
The coming week(s) weather looks very much the same. Nice and calm in the mornings, with a bit of a breeze and hot temps in the afternoon. But plenty of sunshine for the foreseeable future. Our overnight temps are pretty warm as well. Most nights hovering around 80 degrees. It sure seems like all of this is happening a little earlier than usual this year. Kinda looking like full blown Summer out there already.
Our advice… Take advantage of the fishing now, while it remains pretty darn good. All these long hot days will eventually begin to take a toll on the water and our fish, limiting our success in the heat of the days. So go early, get it done, then go looking for a snocone and the pool in the afternoons!
We have boats out all this week. We will keep the reports coming and update everyone with what is happening out there on our waters. You can always email any time if you would like any up to the minute Southwest Texas fly fishing or Rockport type news. We continue to post on Instagram, Facebook, Twitter and Snapchat. Or perhaps SUBSCRIBE to our YouTube Channel as well. We continually are trying to add more videos and stuff there. We try to keep stuff fresh for those of you that are wishing you were on the flats with us. So be sure to follow us on all our social media stuff. And don't forget to sign up for our monthly newsletter below.
Fishing Report from Fly Fish Rockport.