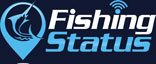 3328 Neuse Crossing Dr, Raleigh, NC 27616, United States
3328 Neuse Crossing Drive
Raleigh
North Carolina
27616
US
World Wide – Fishing Website / Resources
Fishing Status is the world's largest provider of big data for the fishing industry. We strive to provide the latest and most accurate fishing information available to our 17+ million users.
Get the latest fishing reports, fishing spots, tides charts, weather reports (including marine forecast and buoy data), current moon phase, and more from Fishing Status.
Features:
Over 300,000+ Fishing Spots with GPS coordinates
Latest Fishing Reports
Daily Fishing Predictions
Top Anglers (earn points by voting, rating, commenting, and posting your catches)
Tide Charts for United States, Australia, Canada, Caribbean, New Zealand,South America, and United Kingdom
Latest Sea Surface Temperatures (SST Charts)
Current Moon Phase
Directory of Charters & Guides, Marinas, Bait & Tackle stores,and Piers.
Search the database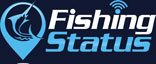 You must login to post comments
North Carolina, United States
28.98 mi
Free directory for fishing websites.