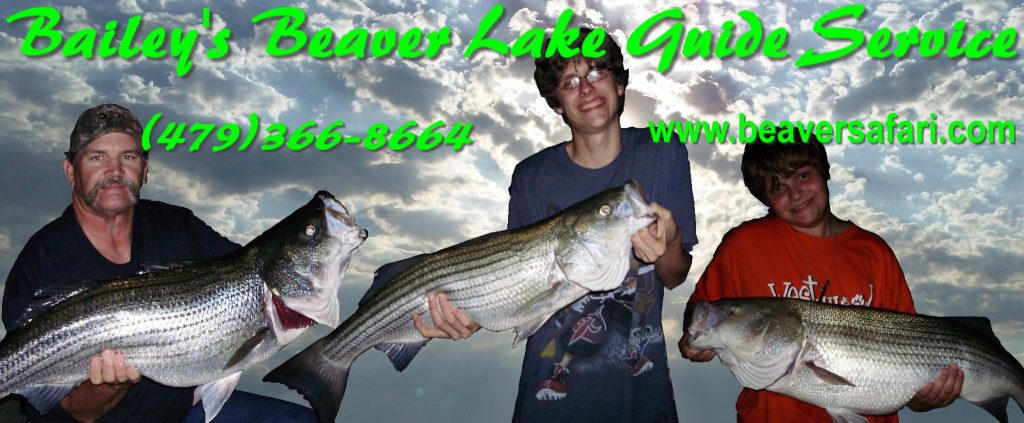 17833 E HWY 12 Rogers, Arkansas
17833 Arkansas 12
Rogers
Arkansas
72756
US
About Baileys Beaver Lake Guide Service
Striper Fishing Guide Beaver Lake Arkansas – Guided Striper Fishing Trips on Beaver Lake near Rogers Arkansas – Looking for a Striper Guide on Beaver Lake?  30 years experience fishing Beaver Lake Arkansas Licensed and insured In-fisherman television contributor.
About your Guide, Mike Bailey
I am a full time Beaver lake, Arkansas Striper fishing guide conveniently located at Rocky Branch on scenic Beaver Lake Arkansas in the heart of TROPHY STRIPER FISHING country. I am a striper guide native to the area and have been fishing Beaver Lake Arkansas for nearly 3 decades. I proudly serve on the board of directors for the N.W.A.S.A (Northwest Arkansas Striper Association), we work closely with the Arkansas Game and Fish Commission and other Beaver Lake Arkansas Striper fishing guides in order to provide you the best opportunity at a true trophy Striper. My guide boats have landed numerous Beaver Lake Striper in the 20 to 30+lb range and a few Beaver Lake Striper topping 40lbs. Some Beaver Lake Striper in the 50lb range are caught annually, we have a Beaver Lake lake/Arkansas state record striper topping 64lbs so it is easy to see why Beaver Lake Arkansas is considered a……
"WORLD CLASS" TROPHY STRIPER FISHING DESTINATION.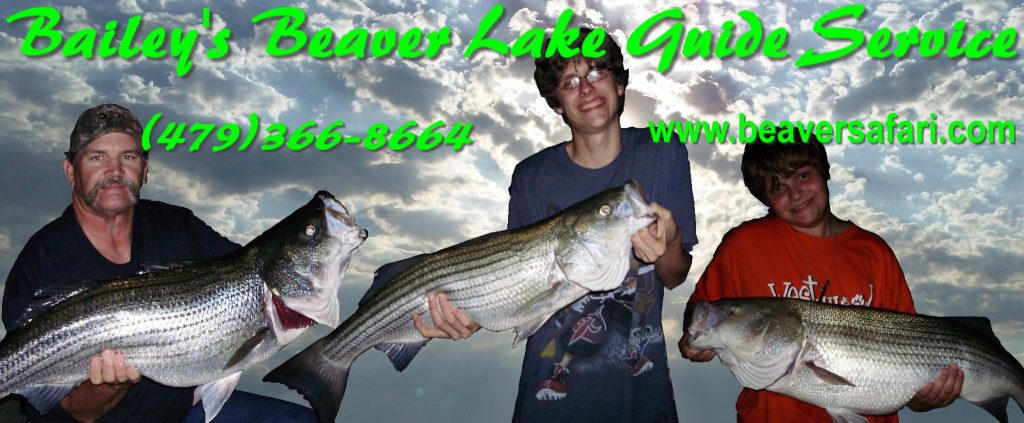 You must login to post comments