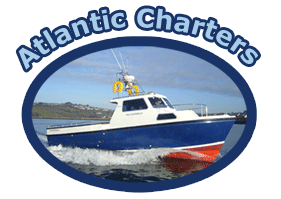 22. Marian Park. Pouladuff Road. Cork, Ireland
22A Marian Park
Cork
County Cork
T12 W25N
IE
Cork, Ireland Fishing Charter
With more than 30 years Sea angling experience in hand and having won several national & international sea angling competitions, Pat Condon offers his clients the wealth of his angling skills as part of their experience. Pat is also distinguished with being an ex Irish team captain and holds more than 20 Irish specimens to his name.
As a boat skipper he brings with him more than 10 years practical experience in boat handling. He has custom designed his charter boat in cork, OSPREY with the sea angler in mind and feels he is going to fill a niche in the sea angling tourism industry by customizing angling trips according to the client's needs and wants.
Sea angling is excellent within the confines of Cork harbour. Anglers can fish in cork harbour many reefs near the harbour for ling, cod, conger eel, pollack and coalfish. Shark fishing off Cork Harbour is from mid June to September. Even if the weather is poor you can fish within Cork harbour itself, the second largest natural harbour in the world, for many of the species mentioned above along with species such as bass, blonde ray and thorn back ray, plaice and dabs.
Anglers come from far and near to fish the rich fishing grounds off this section of the Cork Coast. "Osprey" is a purpose built Angling charter vessel and fully equipped to cater for the needs of the modern Sea angler. This boat is the perfect choice for anglers of all experience levels looking for a worthwhile angling experience in Cork, Ireland. Pat Condon can also be hired for sightseeing trips of Cork Harbour, Youghal Harbour and the surrounding Cork coast line.
We offer following facilities to our customers:-
Fishing all year around
Rod Hire and tuition if required
Cooking facilities
Heated wheelhouse
Toilet facilities
Fully insured, Department of the Marine licensed
Self Catering in Cork or Hotel Accommodation in Cork
All inclusive Packages

(accommodation, packed lunches, boat charter and transport)

Wreck, Shark or Reef Fishing
Specimen hunt up to 18 species a day
Dolphin Tours
Corporate Charters, Tailored to suite all needs
Sightseeing tours